FREE delivery for above 79€ Shop Now Delivery within 24-72h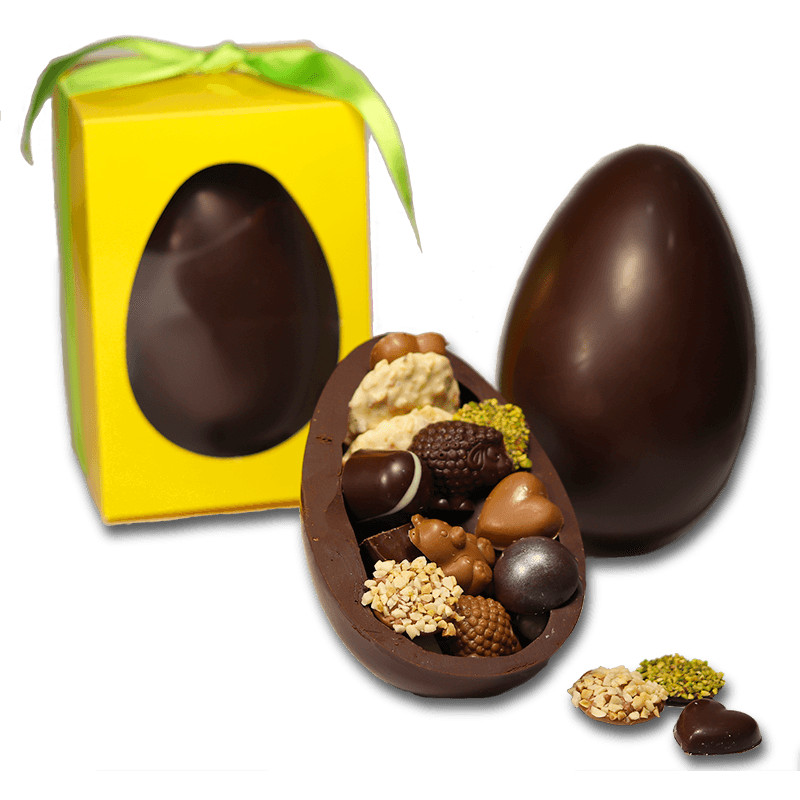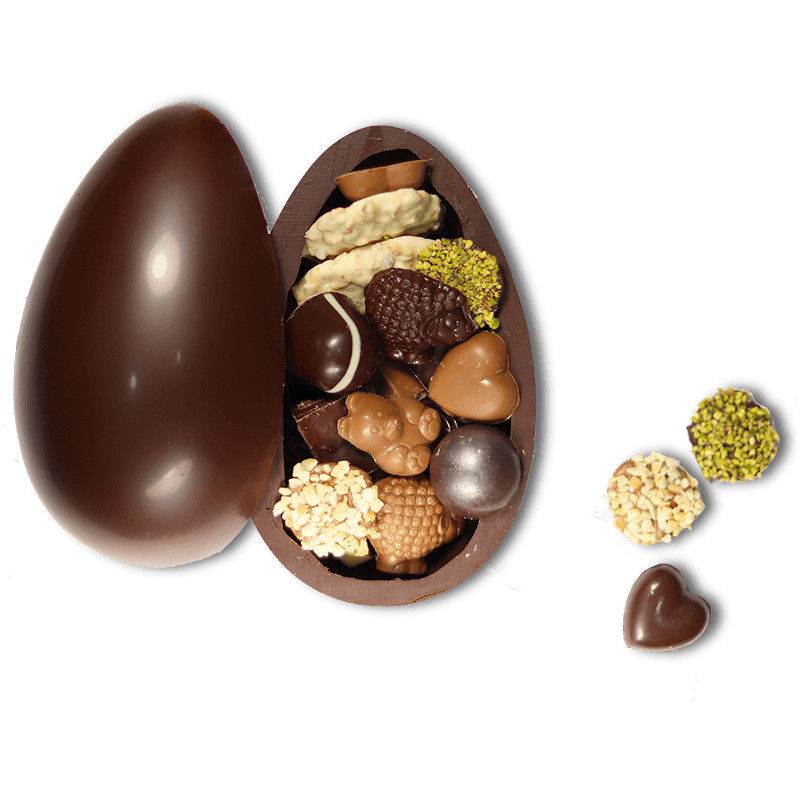  
dark chocolate egg
Semi sweet dark chocolate egg with 56% cocoa.
The most classic option to celebrate the best time of the year.
The chocolate egg, containing different chocolate surprises. 
¡Make it yours to discover!   
*  The best way to celebrate Easter…
*   The color of the egg and the box may vary
An ideal gift...
Technical details: Consume within 14 days
Weight:  420g
Storage: Below 18°C
Ingredients: Cocoa beans, cocoa butter, milk powder, lactose, vanilla from Madagascar, raspberry pulp, blueberry pulp, hazelnut, passion fruit pulp, lemon zests, sugar, cream, arabic coffee, soy lecithin without GMO, citric acid, wheat flour
You might also like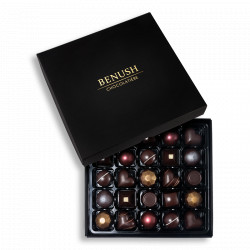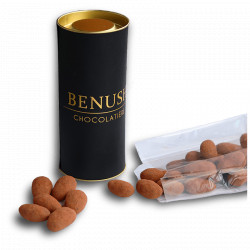 16 other products in the same category: